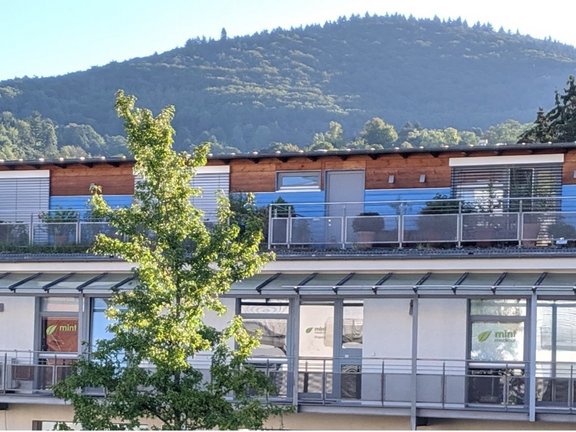 Mint Medical abides by the tenet of no data being left behind on the image
For over ten years, Mint Medical has been developing and marketing mint LesionTM, the technologically leading software solution for a standardized and computer-assisted review of imaging and clinical data according to defined protocols, guidelines, and workflows. Medical images from modalities such as CT, MRI, and PET are interpreted with mint LesionTM in the context of research and clinical routine. mint LesionTM ensures that the generated data is complete and reproducible and meets the highest quality requirements.
Right from the start, Mint Medical was motivated by the idea that image reading and reporting software should be more than just a digital replacement for a lightbox, ruler, dictation device, and forms. Operating in an interactive and dynamic dialogue with the user, mint LesionTM provides an assisted data capture through context-knowledge in easy-to-use software.
Our vision is to present users with all the information that is important in the context of their particular work task in the best possible way, with the software taking on the role of a cognitive assistant that knows and promptly provides everything relevant. By evaluating context-specific parameters, its artificial intelligence (AI) operationalizes information meaningfully and dynamically generates ideal reading workflows.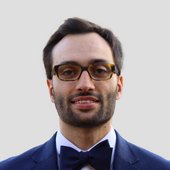 The mint Analytics add-on within mint Lesion™ expands one's structured response assessment by instantaneous visualization of the collected data, as a whole or per individual trial. An added value for radiologists, oncologists, trial centers and sponsors is dedicated trial monitoring and data analysis. mint Analytics has significant potential to accelerate the scientific use of collected imaging data.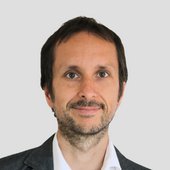 The shift towards value-based care and evidence-based medicine poses a great challenge for radiology in particular. The deliberate use of new technologies such as Artificial Intelligence is key in making this transition successful. We designed mint Lesion™ just for this purpose: a future-proof radiology workstation that combines contemporary imaging with intelligent reporting tools and thus helps radiologists assume an empowered role in the healthcare systems of tomorrow.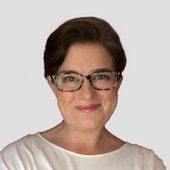 I first heard about Mint Medical in 2013 when a colleague said: 'you have to see this software - this will change everything.' At this time, I was part of the imaging Contract Research Organizations (iCROs) ecosystem, working in the area of imaging centrally read clinical trials, primarily in oncology. What my colleague and I realized was that mint Lesion™ allows you to ask for more.
mint Lesion™ in a nutshell
mint LesionTM is one single software that can be easily configured within any aspect and flexibly adapted to the specific requirements in research and routine. It combines different approaches to AI, including Deep Learning and knowledge-based models. A sophisticated data model supports ontologies like RadLex, SNOMED, CDISC SDTM, SAS, etc. Standardized read procedures and explicit data collection consistently ensure and maintain the highest data quality from the very beginning.
mint LesionTM extracts all primary data – including radiomics features – from images and immediately links any measured value to its context and further related data of clinical significance. Hence, it integrates all information into a digital model of the patient and its evolution over time. Together with clinical endpoints, the data is ready for real-time analytics and AI. mint LesionTM generates minable data in a semantic data model with a HIPAA-and FDA CFR Part 11-ready audit trail for Phase I-III clinical trials and medical research.
Use scenarios: Clinical trials excellence for research and clinical routine
Together with the integrated, visual data analytics software mint AnalyticsTM, mint LesionTM is used worldwide at healthcare providers, such as university hospitals and private practices. The software assists users in imaging assessment tasks and optimizes communication with colleagues in interdisciplinary settings.
In the framework of Investigator Initiated Trials (IIT), mint LesionTM orchestrates the collaboration of various researchers, which translates into streamlined research processes.
Leading contract research organizations, pharmaceutical, and biotech companies worldwide use mint LesionTM for image review, electronic data capture, as well as site monitoring data validation and research tasks. The software supports trials with multiple read designs and multi-criteria analysis, including configurable criteria and workflows, and allows for real-time data and response criteria analytics.
Company Milestones
Since our inception in 2010, Mint Medical has been able to mark many significant company milestones throughout the years – we have selected just a few of them here.
In March 2021, Mint Medical became a wholly owned Brainlab subsidiary and continues to operate from its offices in Heidelberg, Germany and Hamilton, NJ, USA.
We are convinced that together, we will make an even bigger impact on healthcare and shape it for years to come.