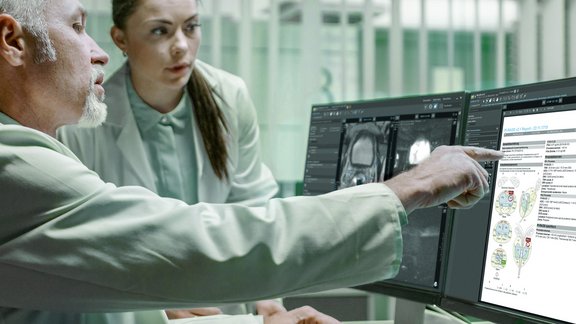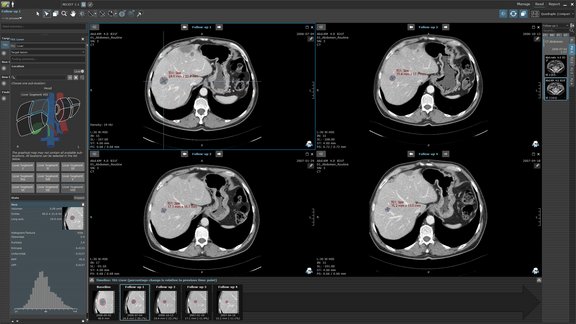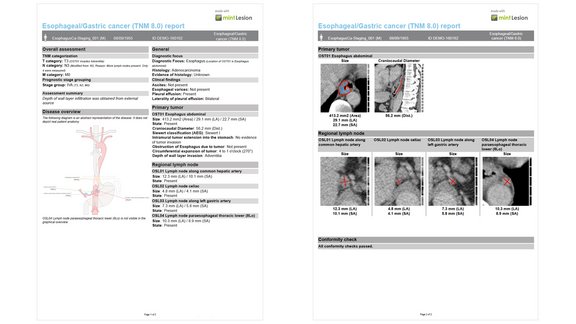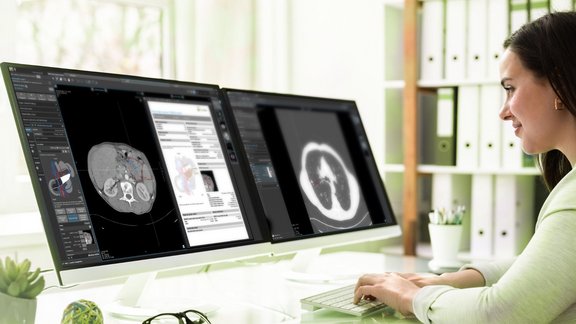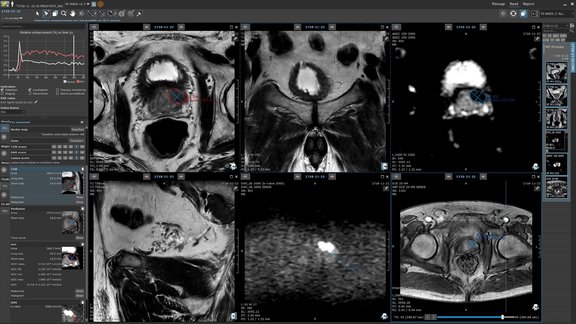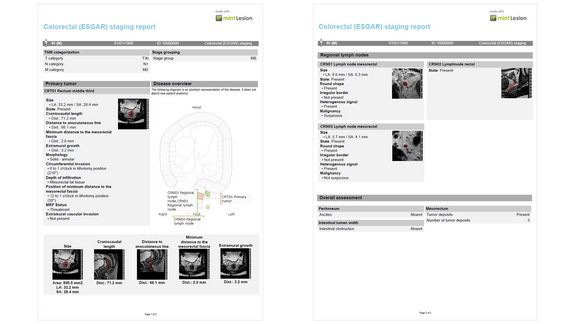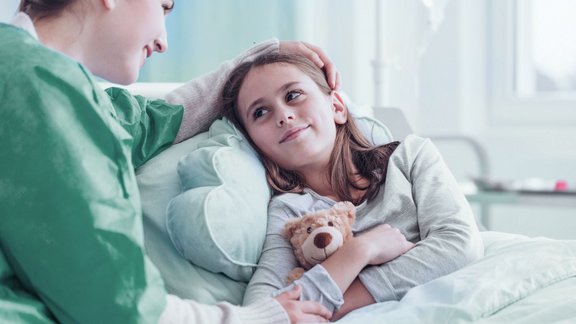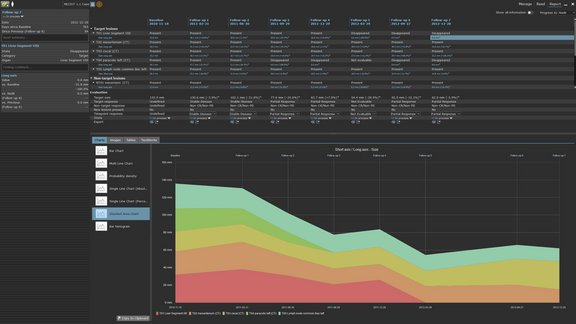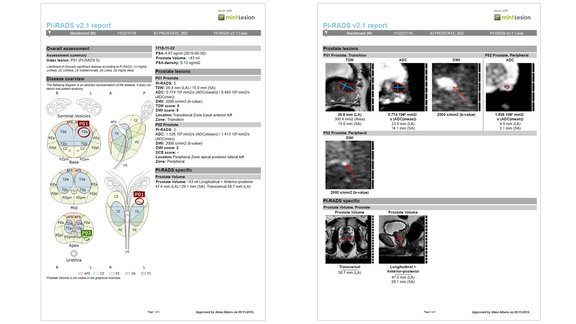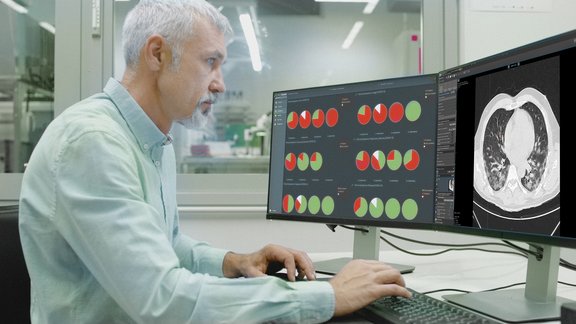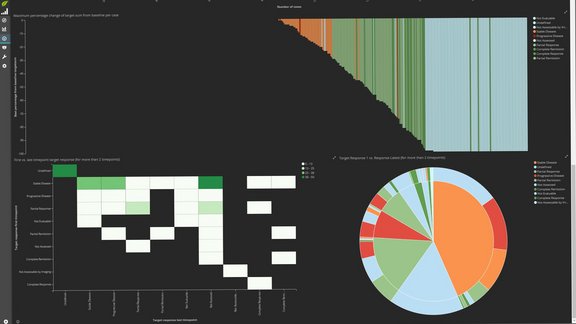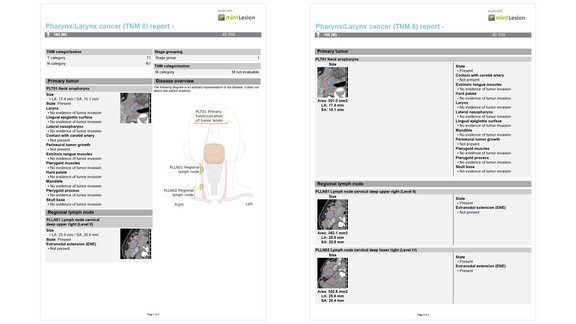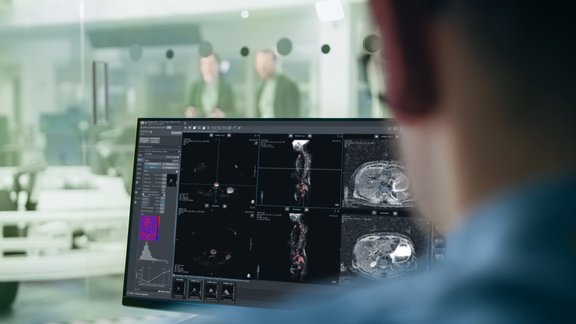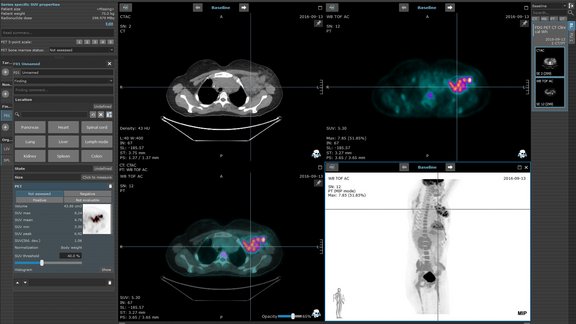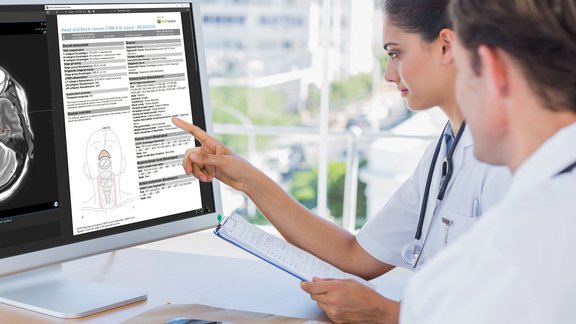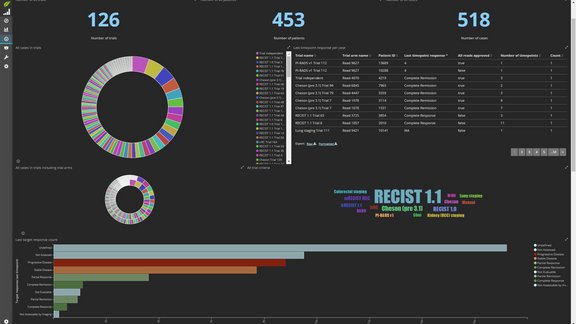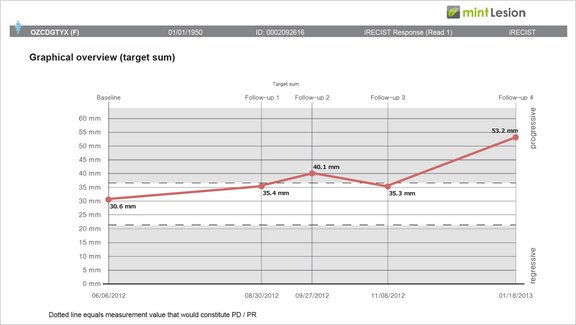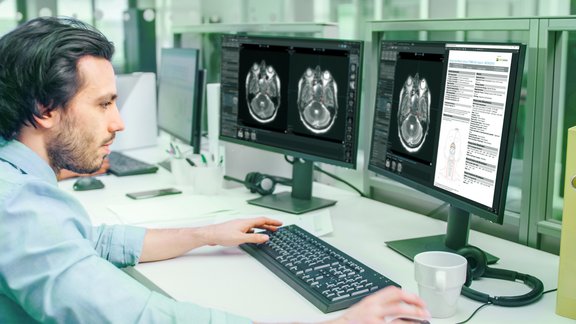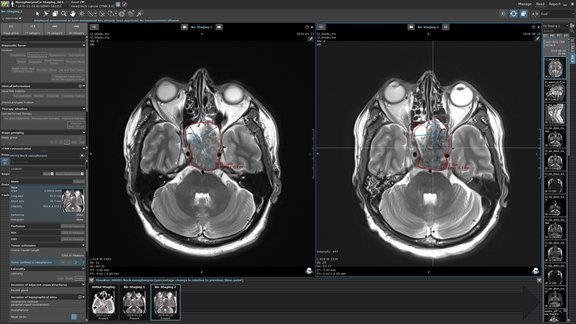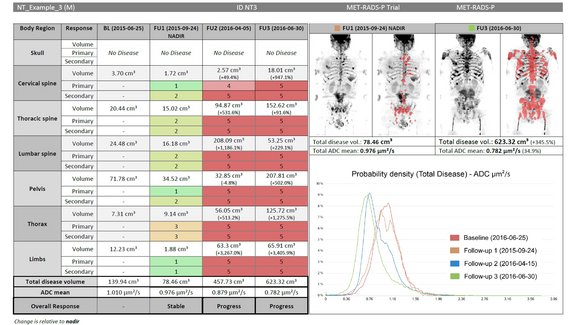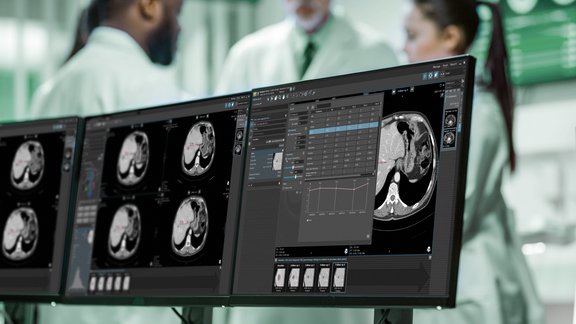 From Images to Data and
with Data to Knowledge
Our innovative solution seamlessly integrates context knowledge with image information, catering to both structured reporting in clinical routine and the specific requirements of clinical trials. The easy-to-use radiology software provides assisted data capture, rendering all image information - incl. radiomics or tumor growth rate - readily accessible
What our users say about mint Lesion™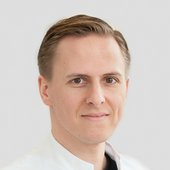 mint Lesion™ allows to efficiently conduct precise oncological treatment monitoring and communicate comprehensible reports to the clinical colleagues with a simple key stroke.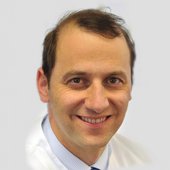 mint Lesion™ is an asset for the professionality and motivation of radiological tasks. Since the introduction of this software we have structured our evaluation procedure for clinical trials and are experiencing an effective improvement in the daily routine of oncological therapy evaluation.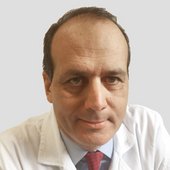 mint Lesion™ is an innovative tool which helps radiologists in becoming central in oncologic multidisciplinary teams.
mint Lesion™ is an outstanding software that facilitates cancer proforma reporting and streamlines tumor treatment response assessment. Its functionality and versatility help radiologists do a better job!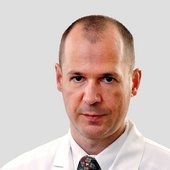 Accurate, reproducible, and standardized assessment of treatment response is of fundamental importance in oncology. A powerful yet easy to use and integrated software such as mint Lesion™ may be exactly what it takes to migrate such a capability from the world of clinical trials to everyday practice of Radiology and Oncology.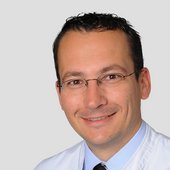 mint Lesion™ allows for fast and adequate TNM staging and provides an excellent schematic overview of an individual patient's disease for oncologists, surgeons, and the patients.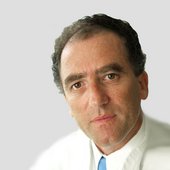 mint Lesion™ knows about the partially complex subtleties of assessment criteria, which makes the assessment of lesions a lot easier compared to conventional workstations.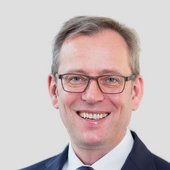 Good integration in the existing IT was important to us – appropriate interfaces to RIS and PACS were implemented quickly and professionally.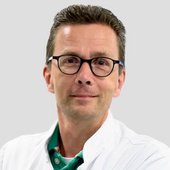 By using mint Lesion™, we are able to generate standardized, complete and consistent oncologic reports. Not only can we describe all the important aspects of a particular tumor, but we are also storing important data in the background, which can be used for quality control and science.
The mint Lesion™ COVID-19 template is a tool that helps me and my colleagues to collect all important information about the patients – both clinical and imaging data. It is detailed and ensures a comprehensive standardized report.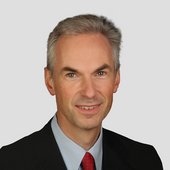 mint Lesion™ has become an indispensable part of our tumor boards and clinical trials. It significantly strengthens the recognition of radiology and the cooperation between imaging departments and with clinical partners.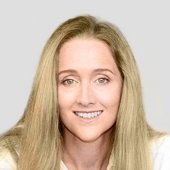 The Mint Medical team has worked tirelessly with Imperial College London to develop and support an entire bespoke software platform to host the NIHR funded MROC study, from patient registration to the end of study.  Co-ordinating CT and multiparametric MRI images, blinded double reads, treatment plans, surgical and histopathology findings and outcomes on the MROC platform has transformed the way we can deliver image-based clinical trials and bio-banking of study data.